A Wake for
Morten Christian Meilgaard
November. 11th, 1928 - April 11th, 2009


Morten tilling boat in Australia, 1962
"I can still recall" he said to me recently, "How you came downstairs and crawled into bed and curled up with me. I was emotionally shaken by the lack of shyness by this young boy I barely knew. You won my heart that day."
It was Barking, England, 1957. Morten had just started dating Manon and was feeling some trepidation that she had this little boy.
Morten Christian Meilgaard was born on Fyn,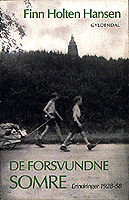 Denmark in 1928. His younger siblings, Ida, Jørgen and Erik, followed in short succession. As their father, Anton Meilgaard, was a country doctor, they were brought up in a rural mileau in Morud. Their school was a considerable distance away, and during some winters, they would ski to pursue their education.
Morten caught the travel bug early, taking a road trip with his friends Finn and Torben, pulling a creaky four-wheeled cart around Jutland in 1944, during the German occupation of Denmark.
After WWII, Morten pursued of a degree as a chemical engineer and became rapidly became a research chemist specializing in yeasts for Alfred Jørgensens Laboratorium in Copenhagen. This dovetailed nicely with his love of travel, and his job took him all over the World. He was the "Johnny Appleseed" of establishing the flavors for beer throughout the World, including in Japan, South Africa and the Americas.


Morten's contribution to the field of sensory science cannot be underestimated; it was truly extensive. Amongst his many contributions, He is the major contributor to the flavor wheel, a Rosetta Stone of sensory evaluation science.


Morten's publication, "Sensory Evaluation Techniques" is the educational standard in this field of science. He was quite possibly the foremost expert in his field.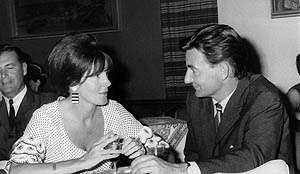 During his work and travels in England, he met Manon Meadows. They fell in love and remained married for almost fifty years, until her death in 2007.
Justin Meilgaard, Morten's and Manon's son, was born in England, 1966.

In 1967, the entire family, including Manon's mother, Doris Meadows moved from Denmark to Monterrey Mexico where Morten worked for the Cuauhtemoc Brewery from 1967 to 1973.
In 1973, Morten was hired by Peter Stroh of the Stroh Brewery, Detroit, where he worked as Peter's right hand man until the Brewery was acquired by the Miller Brewing company in 1999, at which point Morten retired.
Even after retirement, he continued to be active in his profession for many years, doing consulting jobs for the Danish Government, working with his co-editors on a revised edition of his book, and donating his extensive collection of brewing literature to Wayne State University.
In 2008 Morten returned to Denmark & Sweden to visit family and revisit the important sites of his childhood and early adulthood.
Morten is survived by His younger brothers and sister, Jorgen, Erik and Ida and his sons, Justin Meilgaard and myself.
Sincerely,
Stephen Goodfellow
The purpose of life is a life of purpose.
~Robert Byrne