Trujillo Immigration; Renewing your visa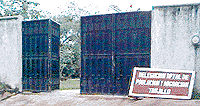 Trujillo Immigration
So. You've blown off your return flight, left your job and decided to stay in Trujillo much longer than expected. Suddenly you realize that you are not a Honduran citizen and your thirty day visa is running out.
What to do?
Simple.
Go to any of the banks in town. Ask for an immigration stamp. They are very inexpensive. Hike up the hill to the Immigration office. Enter the office; there is usually little or no wait. Tell the officer you want to renew your visa. He'll stick the stamps on that little piece of yellow paper that they attached to your passport when you entered the country. He'll charge you a nominal fee.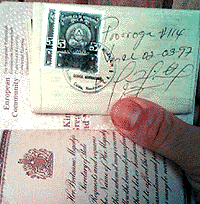 Renewed visa


Done in five minutes. You're good for another thirty days. You can repeat this operation four more times, permitting you to stay six months in the country. Then you have to leave. If you want to stay longer, inquire at the immigration office.
Do NOT let your visa expire an expect to leave the country unscathed! You may end up paying a steep fee.