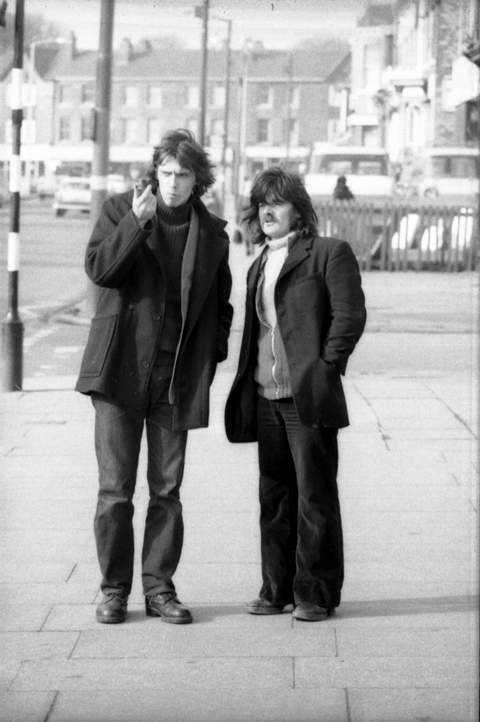 David Osborne & John Gray eying some likely lass on the other side of the street.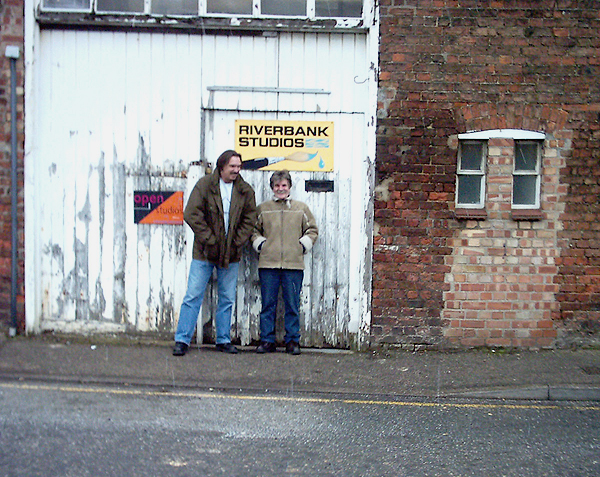 The march of time - now they are old geezers loitering outside John Grey's studio.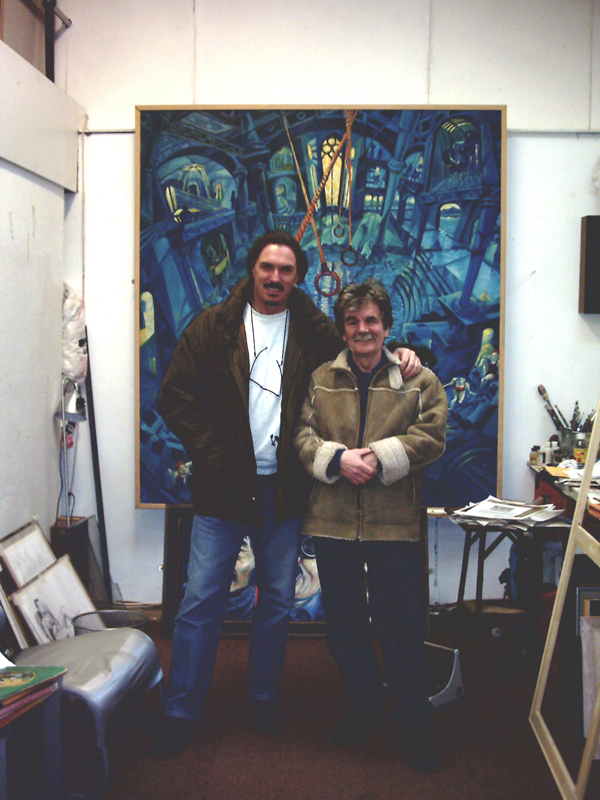 The highest form of compliment - jealousy. Just look at that fab canvass behind those two old men. Nice work, John!
Color pictures by David Osborne
A letter comes with the photographs:
Steve,

Better late than never. A few shots from when I went to visit John Gray
(March, 2004; Spalding, England). Sorry, it was a new camera and I had
it set up all wrong, so the quality is rat-shit. There's me and John
outside his studio; me and John inside his studio in front of one of his
new pix (his style now is amazing, the photos I've seen do not do them
justice at all); one of the main room of his studio; and one of John
getting stuck into his daily porridge. What does a Scotsman wear under
his kilt? I'll tell ya - a bag to catch his porridge droppings. He had
an old juke box in the studio, which he'd set up to play Wreckless Eric's
"Whole wide world" followed by "Semaphore signs". Way cool, I tell you,
and they were the original Stiff Records 45's. "If it ain't Stiff it
ain't worth a fuck". I remember it well. Eric has a new album due out
shortly; you should promote it on the site.

It was great to see John, great to meet his delightful lady Helen, and
way too short a time to exercise the old drinking skills.

Oz