Anarchist Gathering,
Minneapolis, June, 1987
On a hot, steamy day we piled into vans and cars, started up the engines and headed for the Anarchist Gathering in Minneapolis. I recently (2001) dug up the surviving photos, and I'm writing this fourteen years after the event, so I'm sorta foggy about the details...but I do remember I had a GREAT time.
After a wonderful performance, some of us piled in a car and headed off to some lake in the middle of the city. I swam naked with a bunch of other folks, laughing and singing. A moment of silence as we watched the gradual light of a new day slowly wash over the lake.
...Does anybody remember the words to "The Great Sunniman"..?

Saxy Sally, Janice Mae and Sunni strech during pit stop...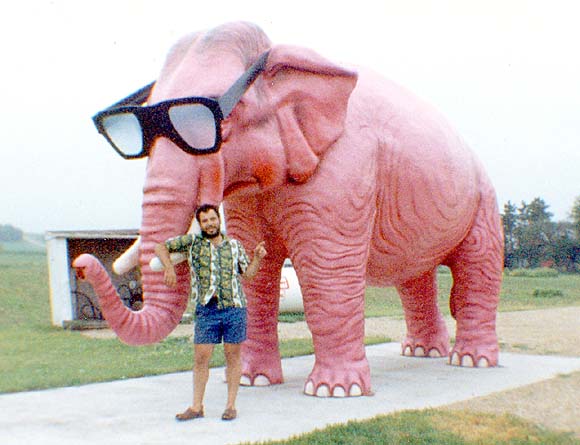 Another roadside attraction - Stephen poses...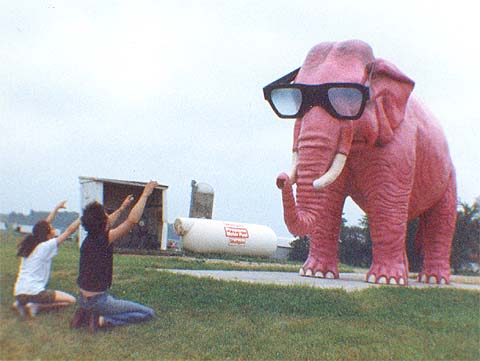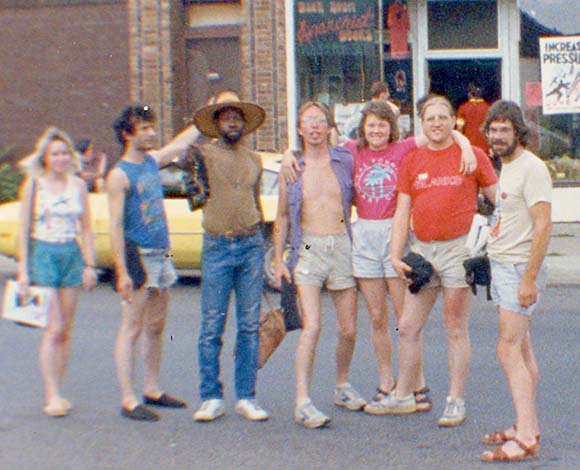 Janice, Bill, Sunni, Alan, Ceile, Ralph and Peter Werbe pose after arrival in Minneapolis.