Concert of Colors, June 7th, 2000
We had been looking forward to this performance for quite some time. The Concert of Colors takes place in Chene Park, on the Detroit River in East Detroit. Here are a few photos of the event: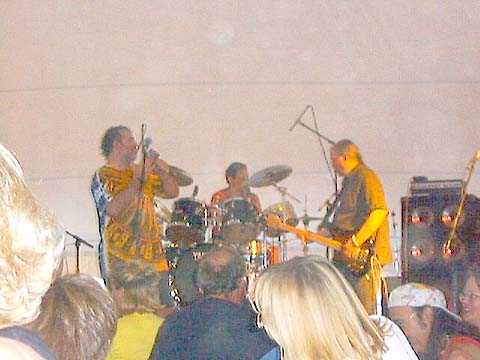 Stephen, Mel and Ralph in picture...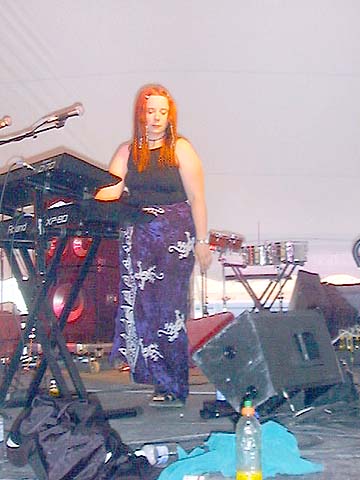 Jody looking very gorgeous and swank in some nice duffs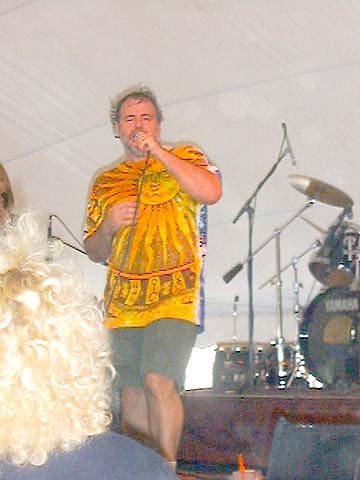 Stephen crooning into the mike...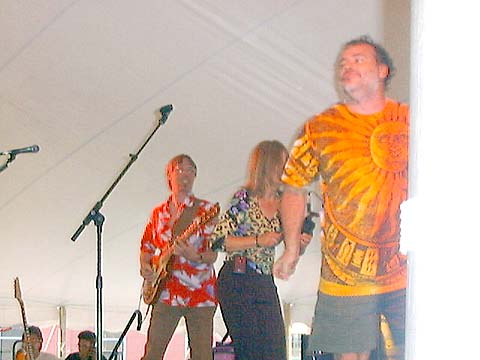 Alan, Peggy and Stephen performing...

Pretty crowded - not a bad turnout...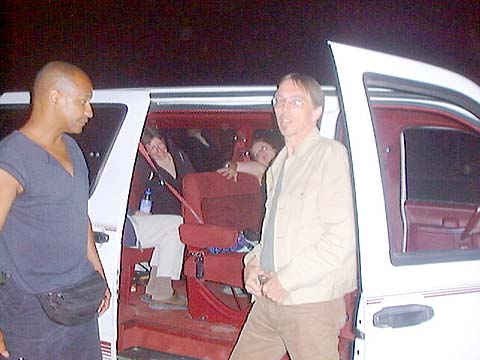 Roberto and Alan getting ready to pile in and head out from the concert. Susan Kramer/Boileau and Jody in background...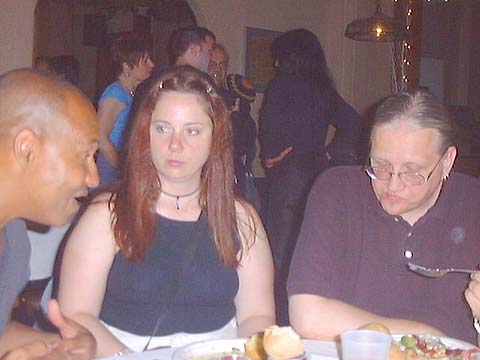 After the concert, artists were invited to a buffet where they could unwind and talk to each other. I was delighted to see Bo Diddley at a table opposite us. I wanted to go say "Hi!", and tell him he had a huge impact on my getting into performing, but I was too shy - I figured he's gotta be pretty sick of the likes of me coming up and bothering him...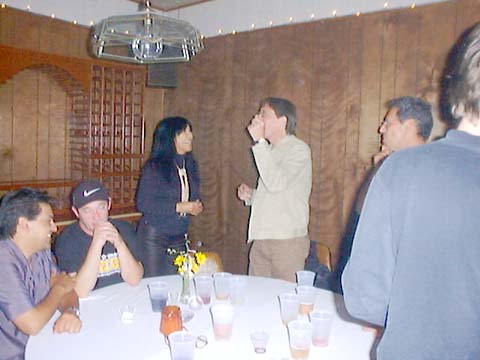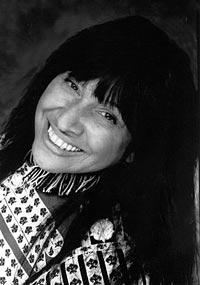 I wish I had Alan's courage. During the dinner, he could not resist sauntering over to one of the other tables where he had spotted Buffy Sainte-Marie, a performer he much admired. He passed quite a few minutes in plesent conversation - at least enough for me to grab my camera and snap a picture at a respectful distance.
Since the above image is less than sterling, I've enclosed a close-up of Buffy here.

For more on Buffy Sainte-Marie click here.
For more information about the Concert of Colors, click here....and here.