Layabouts at Roostertail - 1982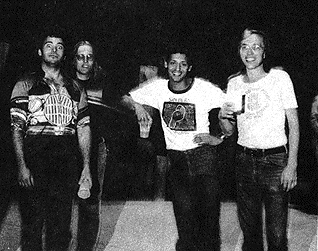 Left to right: Stephen Goodfellow, Ralph Franklin,
Mell Rosas, Alan Franklin.
Heartened by the event at Mel's loft, we set out to do our first 'professional' gig at the Roostertail on the Detroit River. Although everyone looks relaxed in this picture, I can assure you we were scared shitless.