At Roscoe's - Mixing, July 11th, 2000


A respite - Layabouts & friends hang out at Judy and Mel's for a Saturday evening dinner. We listen to the songs completed so far and enjoy the laid-back atmosphere.
The treasury dwindles. Ralph tells us we've not got enough for mixing. Some of the Layabouts cough up the money so we can continue finishing the CD. After a few false starts we've settled on Roscoe's Studio. Roscoe has the kind of dry wit that appeals to us, but what really works for us is that the guy knows his stuff.
Once again Pooch jets in from Florida to hold our hands. Roscoe and Pooch work well together with a rapport that puts the band members at ease and allows them to concentrate on the work at hand.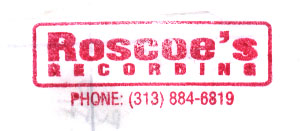 Coming back from lunch after a particularly grueling morning of mixing, we call Roscoe so he can let us in. Click the above logo for a sound file of the message we heard on his phone machine...
Songs to be mixed:
Damn this town
And so it goes
Work to be Done
Rant
Face of humanity
Pachamama
Don't talk
Monkey Doo
No heat
Cadillac
Donna Lewis
---

Here are a few pictures taken during the mixing:
Alan in Roscoe's studio, beautifully designed in the Post Rave style...

Pooch and Roscoe...

A freak reflection makes for an interesting Dali-like image while Alan lays down a track...

Pooch (foreground) and Alan waiting while Roscoe mixes...
The mixing went really well and we stayed within budget. Thanks Roscoe & Pooch!
Next step, masterning the CD. We've settled upon the following song order:

Cadillac
Work to be Done
Face of humanity
Rant#337
Monkey Doo
Ballad of Donna Lewis
And so it goes
Pachamama
Thin Ice
Don't talk
Damn this town