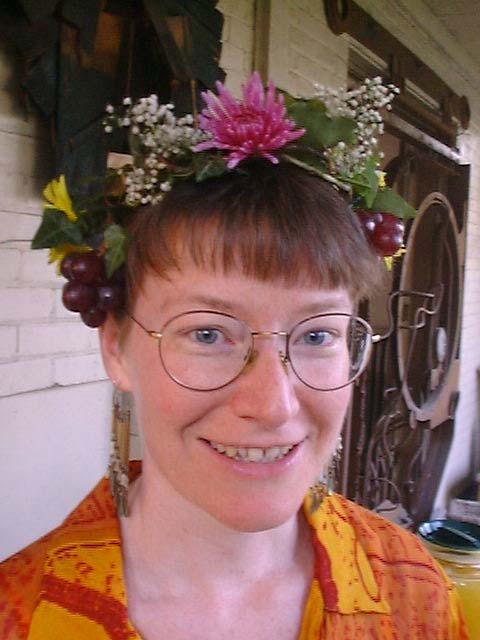 The queen of the Flower Party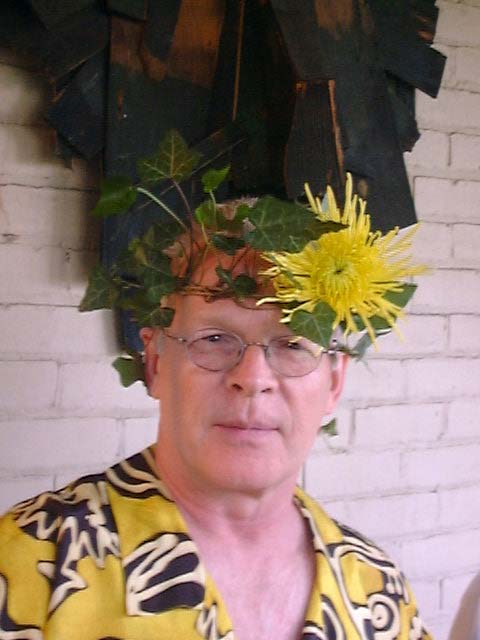 Skip Davis, complete with flowers grown in his own garden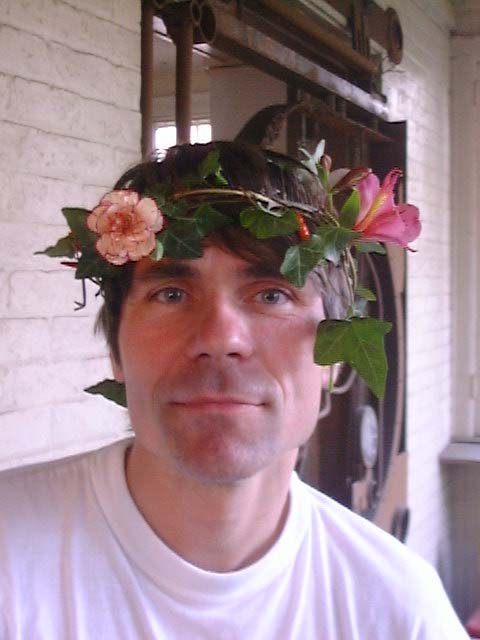 Paul Toro sporting a simple yet exquisitely arranged laurel of ivy and flowers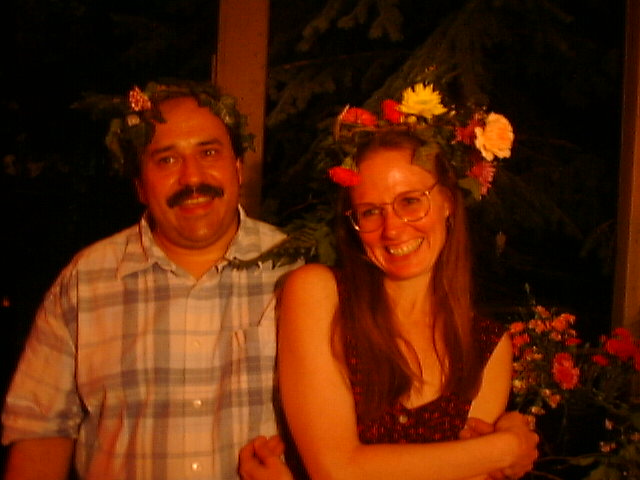 Bob & Joanne Serrito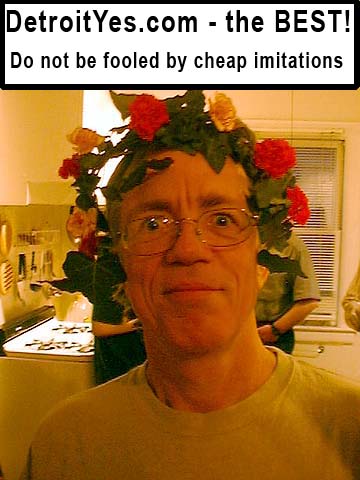 Lowell Boileau, eyes wide open - say! Can I have some of that!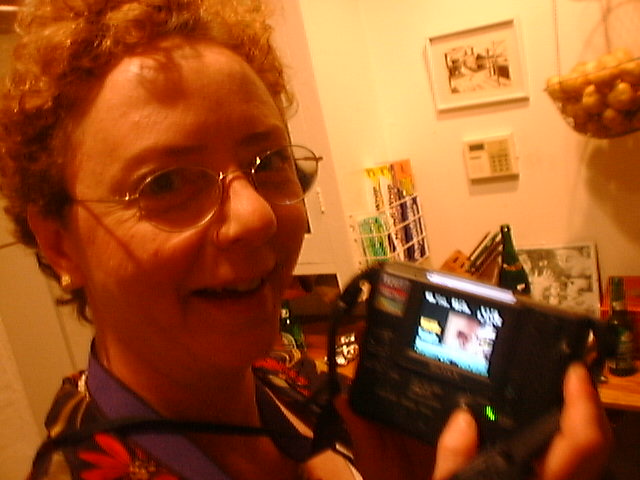 Rose with her new digital camera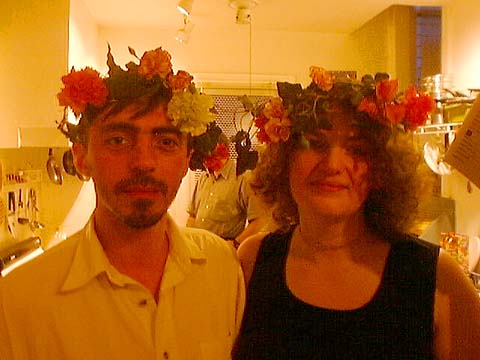 Lev & Nadia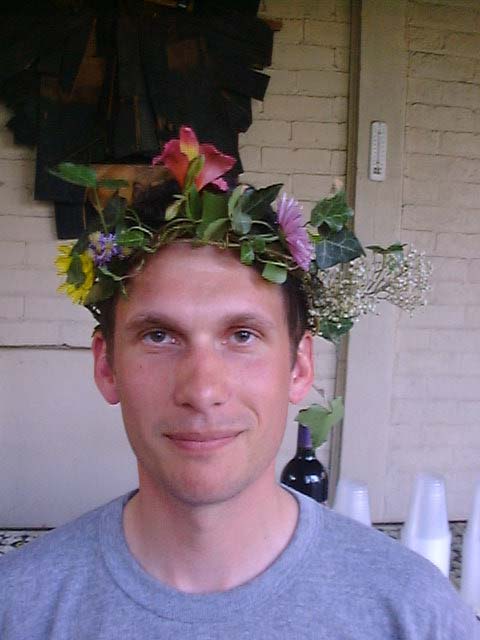 Andy sports his magnificent headdress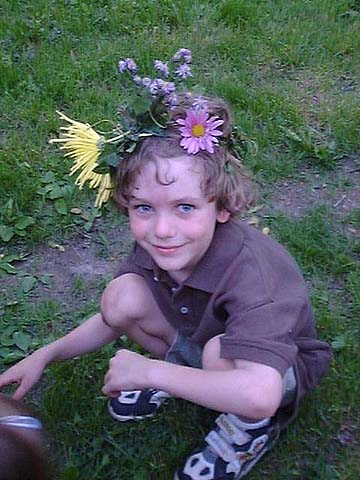 Dillon takes five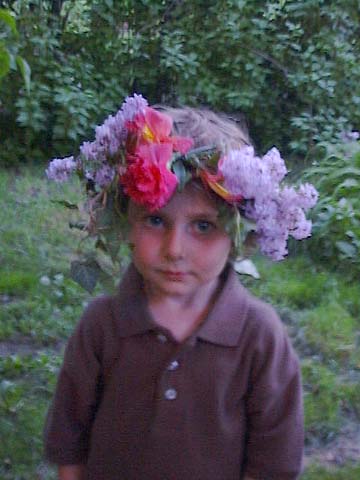 Willie can now ride two wheels. Well done Willie!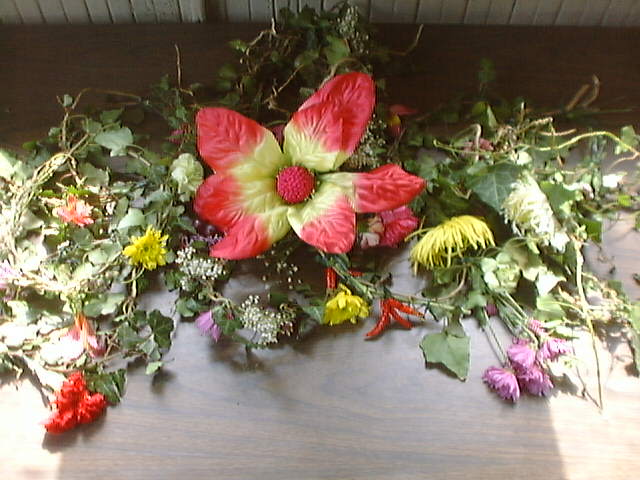 Next morning, discarded head gear wilting in the sun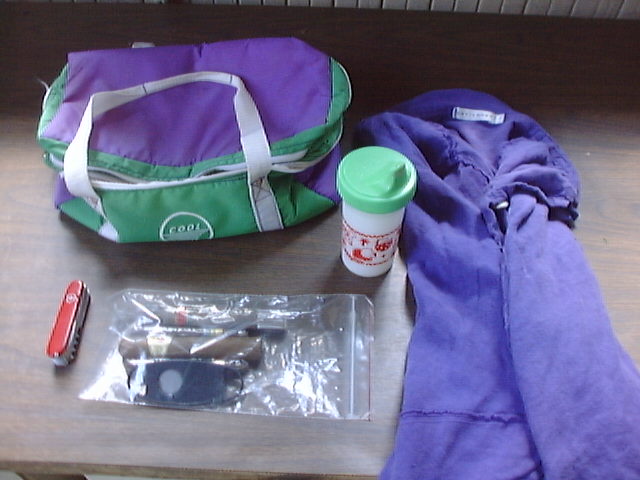 Lost and found - if any of this stuff is yours, please call 313 883 4827 - or email us to arrange pickup
Thanks for making this the best Flower Party! See y'all same time, same place next year.
Stephen & Laurenn